What Are Your Favorite Book Or Books Of All Time
If your like me and love to get lost in the pages of your favorite books, you'll have a hard time deciding which one of those books impacted you the most. For me, its pretty simple….here are some of my favorites that I cannot live without. Which one is your?
posted on Apr. 18, 2016, at 4:29 p.m.
7.

The Trail by Franz Kafka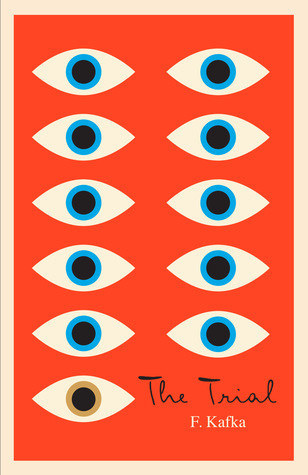 Picasa / Via
The Trial by Franz Kafka
: Written in 1914 but not published until 1925, a year after Kafka's death, The Trial is the terrifying tale of Josef K., a respectable bank officer who is suddenly and inexplicably arrested and must defend himself against a charge about which he can get no information. Whether read as an existential take, a parable, or a prophecy of the excesses of modern bureaucracy wedded to the madness of totalitarianism, The Trial has resonated with chilling truth for generations of readers.
6.

The Complete Works of Edgar Allan Poe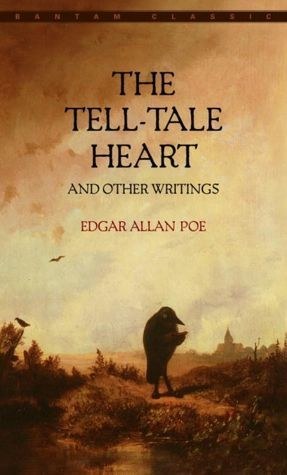 Via
Edgar Allan Poe is one of the indisputable greats of American literature. Part of the American Romantic movement, his horror stories are known the world over and have become classics. Meanwhile, stories like The Murders in the Rue Morgue and The Mystery of Marie Roget helped found the detective novel genre, that would later come into its own with the likes of Sherlock Holmes and Hercule Poirot, half a century later.
This fabulous collection includes 69 short stories — absolutely all of the stories Poe is known to have written — making this the most complete Poe collection for Kindle. The handy interactive table of contents lists the stories by date of publication, as well as alphabetical order, and includes alternative titles. If you are a Poe aficionado, you will love this book.
This material was NOT merely scanned from an ink-and-paper book, like many Kindle e-books are. All e-books offered by Di Lernia Publishers are hand-editted and checked for spelling and punctuation errors.
5.

Winter's Tale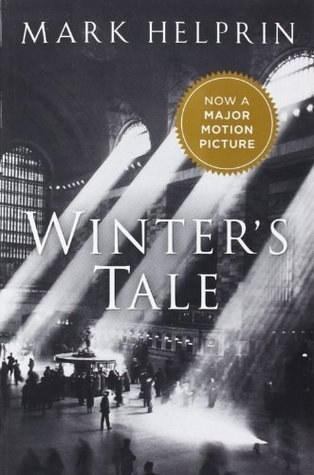 Via
Winter's Tale
by Mark Helprin
New York City is subsumed in arctic winds, dark nights, and white lights, its life unfolds, for it is an extraordinary hive of the imagination, the greatest house ever built, and nothing exists that can check its vitality. One night in winter, Peter Lake, orphan and master-mechanic, attempts to rob a fortress-like mansion on the Upper West Side.
Though he thinks the house is empty, the daughter of the house is home. Thus begins the love between Peter Lake, a middle-aged Irish burglar, and Beverly Penn, a young girl, who is dying.
Peter Lake, a simple, uneducated man, because of a love that, at first he does not fully understand, is driven to stop time and bring back the dead. His great struggle, in a city ever alight with its own energy and besieged by unprecedented winters, is one of the most beautiful and extraordinary stories of American literature.
Published June 1st 2005 by Mariner Books (first published 1983)
4.

Pride and Prejudice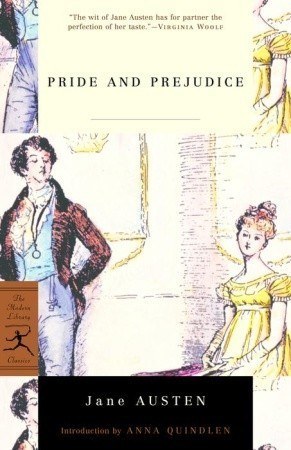 Via
Pride and Prejudice
by Jane Austen, Anna Quindlen
"It is a truth universally acknowledged, that a single man in possession of a good fortune must be in want of a wife."
So begins Pride and Prejudice, Jane Austen's witty comedy of manners—one of the most popular novels of all time—that features splendidly civilized sparring between the proud Mr. Darcy and the prejudiced Elizabeth Bennet as they play out their spirited courtship in a series of eighteenth-century drawing-room intrigues.
Published October 10th 2000 by Modern Library (first published January 28th 1813)
3.

The Alchemist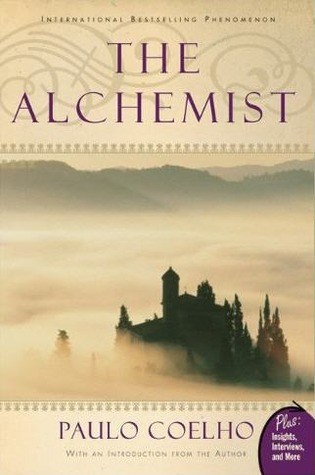 Via
The Alchemist
by Paulo Coelho, Alan R. Clarke (Translator)
Paulo Coelho's enchanting novel has inspired a devoted following around the world. This story, dazzling in its powerful simplicity and inspiring wisdom, is about an Andalusian shepherd boy named Santiago who travels from his homeland in Spain to the Egyptian desert in search of a treasure buried in the Pyramids. Along the way he meets a Gypsy woman, a man who calls himself king, and an alchemist, all of whom point Santiago in the direction of his quest. No one knows what the treasure is, or if Santiago will be able to surmount the obstacles along the way. But what starts out as a journey to find worldly goods turns into a discovery of the treasure found within. Lush, evocative, and deeply humane, the story of Santiago is an eternal testament to the transforming power of our dreams and the importance of listening to our hearts. (less)
Published May 1st 1993 by HarperCollins (first published 1988)
2.

The Help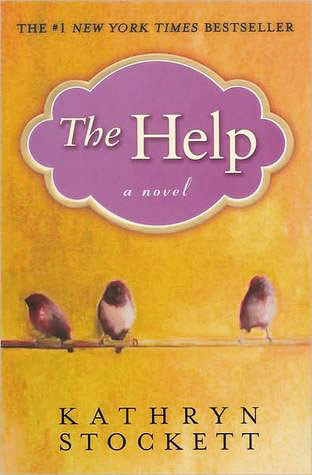 Ellen Granter / Via
The Help
by Kathryn Stockett
Three ordinary women are about to take one extraordinary step….
Twenty-two-year-old Skeeter has just returned home after graduating from Ole Miss. She may have a degree, but it is 1962, Mississippi, and her mother will not be happy till Skeeter has a ring on her finger. Skeeter would normally find solace with her beloved maid Constantine, the woman who raised her, but Constantine has disappeared and no one will tell Skeeter where she has gone.
Aibileen is a black maid, a wise, regal woman raising her seventeenth white child. Something has shifted inside her after the loss of her own son, who died while his bosses looked the other way. She is devoted to the little girl she looks after, though she knows both their hearts may be broken.
Minny, Aibileen's best friend, is short, fat, and perhaps the sassiest woman in Mississippi. She can cook like nobody's business, but she can't mind her tongue, so she's lost yet another job. Minny finally finds a position working for someone too new to town to know her reputation. But her new boss has secrets of her own.
Seemingly as different from one another as can be, these women will nonetheless come together for a clandestine project that will put them all at risk. And why? Because they are suffocating within the lines that define their town and their times. And sometimes lines are made to be crossed.
In pitch-perfect voices, Kathryn Stockett creates three extraordinary women whose determination to start a movement of their own forever changes a town, and the way women—mothers, daughters, caregivers, friends—view one another. A deeply moving novel filled with poignancy, humor, and hope, The Help is a timeless and universal story about the lines we abide by, and the ones we don't.
Jacket illustration Ellen Granter
Published February 10th 2009 by Amy Einhorn Books
1.

Like Water for Chocolate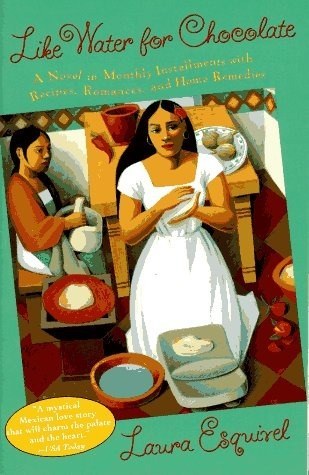 Via
Like Water for Chocolate
by Laura Esquivel
Earthy, magical, and utterly charming, this tale of family life in turn-of-the-century Mexico became a best-selling phenomenon with its winning blend of poignant romance and bittersweet wit.
The number one bestseller in Mexico and America for almost two years, and subsequently a bestseller around the world, "Like Water For Chocolate" is a romantic, poignant tale, touched with moments of magic, graphic earthiness, bittersweet wit - and recipes.
A sumptuous feast of a novel, it relates the bizarre history of the all-female De La Garza family. Tita, the youngest daughter of the house, has been forbidden to marry, condemned by Mexican tradition to look after her mother until she dies. But Tita falls in love with Pedro, and he is seduced by the magical food she cooks. In desperation, Pedro marries her sister Rosaura so that he can stay close to her. For the next twenty-two years, Tita and Pedro are forced to circle each other in unconsummated passion. Only a freakish chain of tragedies, bad luck and fate finally reunite them against all the odds
Published October 1st 1995 by Anchor (first published 1989)